Luscious hair & body oils and in-house distilled artisan hydrosols. 
White Rose Hydrosol
Made from Rosa alba petals locally harvested on the full moon & steam distilled for optimum vibrancy.
Hydrosols are versatile – our favourite uses for this White Rose Hydrosol are;
as a soothing facial toner for all skin types
from the fridge as a cooling hydration mist
to set the tone for a ritual practice; yoga, meditation, reflection.
mixed with bentonite clay for a simple, nourishing face mask
Scent: sweet floral hay notes, akin to summer grass & a cottage garden.
50ml
Lavender Hydrosol
Made with organic lavender harvested from the Juniper gardens and steam distilled using a traditional copper alembic.
Hydrosols are versatile our favourites for this Lavender Hydrosol are;
as a soothing facial toner for all skin types
as pillow spray to invite a gentle sleep
to create relaxing spaces
50ml
$19.00
Samples and sample sets make perfect gifts for fellow scent lovers, or are a lovely way to trial fragrances before you purchase. 
All perfume sample
 sets come with a discount redeemable on a subsequent purchase of a full size perfume. We also offer Gift Cards for those struggling to choose for someone else. 
Our botanical, 100% natural oil-based perfume samples come in amber glass vials, full size 7ml perfumes come in violet glass.
Store out of direct sunlight. Best used within 6 months of purchase. Although diluted, some people, especially those with sensitivities, may react to certain natural extracts, so it is best to patch test before using any of our perfumes. If you are pregnant it is advisable to use some botanical oils with caution. Ask your natural health practioner, midwife or qualified aromatherapist for more information and advice.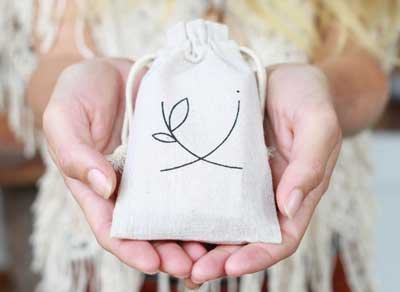 Send a gift card for digital credit in our store – personalise
with your own message & let them choose fragrances that
call to their individual sense of self and imagination.