Raglan Creatives
Raglan Creatives is a site devoted to the full range of creative pursuits in Raglan Whaingaroa – and the many people with a creative urge – no matter if they started young or not until later years.
From food to furniture, and fragrance to function, and from wool to concrete, the scope of creative activities in Raglan may often surprise.
Perhaps the changing, rolling tides and the caring or moody Karioi has an influence, but the chance of a surfer or builder becoming more artistic over the years is a well-worn path.
Here's your chance to see more of Raglan Whaingaroa's art and craft from artists, artisans and designers.
Sunflower Oracle
With quarterly magazines supporting the website, this Wellness Network for Health and Awakening grew out from Raglan, Aotearoa, towards neighbouring towns and cities.
Modalities old and new are presented in a lean and clean environment, where all are welcome.
Raglan iHub
As more and more people seek calmer, healthier lifestyle, yet with plenty of variety and even extreme sports nearby, towns like Raglan, Aotearoa, have sprung to the forefront.
Radar Technique
REBECCA DAVIES pioneered the Radar Technique training program over a period 12 years, while training and producing Australia's most elite and well-known dancers within her own studio.
From a solid base in Australia, Radar Technique has developed a worldwide audience for its dance training seminars and its dance training videos.
Check the latest news and dance training video modules from Rebecca Davies on the website.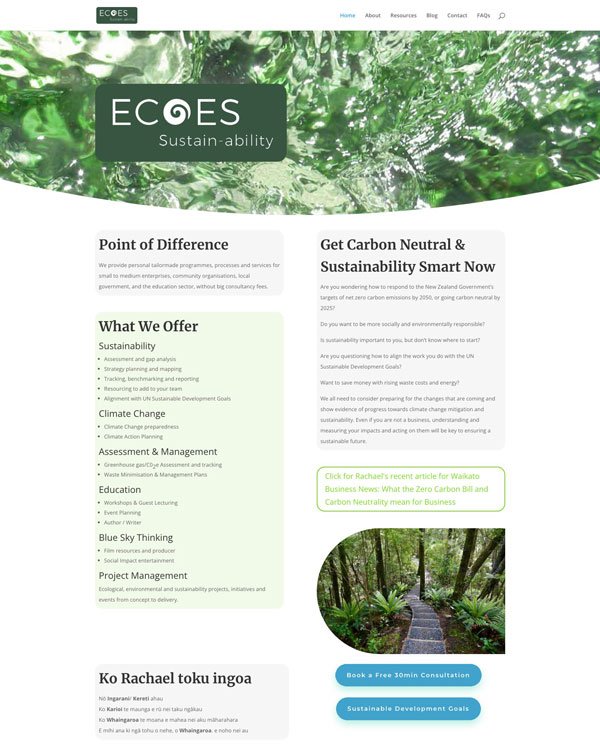 ECOES Consultancy
Providing personal tailormade programmes, processes and services for small to medium enterprises, community organisations, local government, and the education sector, without big consultancy fees.
NZ Natural Formulas
The CARE range of products is specifically designed to support the recovery of bodies and minds placed under pressure.
MX-5 Car Club of NZ
A love of cars and a love of driving are top of mind when thinking about the experience of driving the world's best-selling small sports car!
Catherine Houston
One of a collective of 20 artists and photographers who hold regular exhibitions and have artwork on display in galleries in Raglan, Hamilton and nearby.
Dyana Wells
Dyana Wells is an author and yoga teacher, and combines a decades-long immersion in Tibetan Buddhism teaching with her personal experiences as a mother, sailor and adventurer into her trilogy of autobiographical novels.
"Brings alive Buddhist wisdom for modern times."
Let's Start Something new

Say Hello!
It's that clever online form that lets YOU stay up to date with ME.
Very occasionally!